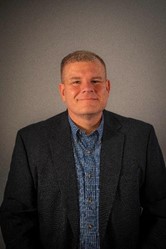 ---
Mt Gilead, OH, (July 15, 2021) – TheSteve Sommers Overnight Drive show has expanded staff to include radio promotions and marketing professional Chad Highland. Highland joined the five hour overnight call-in talk show recently to assist with the day-to-day promotion and marketing of the five day a week, Monday through Friday show. As program manager he is responsible for expanding distribution, coordinating advertising, daily operations and road show/event setup. Formerly a marketing manager with iHeartMedia in Columbus, OH, Highland worked with radio stations 92.3 WCOL-FM, 610 WTVN-AM, 106.7 WRXS-FM and 105.7 WBWR-FM. There he created and executed targeted promotional strategies for the purpose of growing ratings and revenue, coordinated on-site events and worked as a liaison with sales to improve client engagement. He began his broadcast career in 1994 as the Promotion Director and an on-air personality at 97 ZOK, 1440 WROK and WXXQ 98.5 with Cumulus Broadcasting (now Townsquare Media) in Rockford, IL.

With over 26 years in the industry, and 20 of them located in Central Ohio, Highland was already very familiar with Steve Sommers and the format of the show featured on America's Truckin' Network on WLW-AM, Cincinnati. The late-night show had previously aired for 36 years targeting truckers and late-night shift workers from Kansas City to New York.

Kyle Fischer, Hot Shot's Secret Director of Branding and Promotions, says, "With the addition of the Steve Sommers Overnight Drive show in January we began our search for the right broadcast professional to manage and grow this show. Chad fits in seamlessly with our operations without a learning curve. As we look to expand beyond Facebook, YouTube and streaming apps like Spotify, Google Play, we were fortunate to find someone with established relationships to support our expansion plans."

Highland adds, "My great passion is radio, and this is an unbelievable opportunity to show that passion by continuing to build up a nationally recognized program. I cannot thank Chris (Gabrelcik) enough for believing in Steve, this show and its potential. I have appreciated the warm welcome and everyone's openness to new ideas as we work towards increasing our listenership and advertising. Steve's show is gaining ground daily, and I'm excited to see where we go next."

The Steve Sommers Overnight Drive can be heard at OvernightDriveRadio.com, on the iOS or Android app, and available on Amazon Music, Acast, Spotify, TuneIn, and Google, Apple & iHeart podcasts. For more information about The Steve Sommers Overnight Drive show, visit www.overnightdriveradio.com, or follow The Steve Sommers Overnight Drive Facebook page. To keep up with the latest Hot Shot's Secret company and product news visit www.hotshotsecret.com, or call (800) 341-6516.